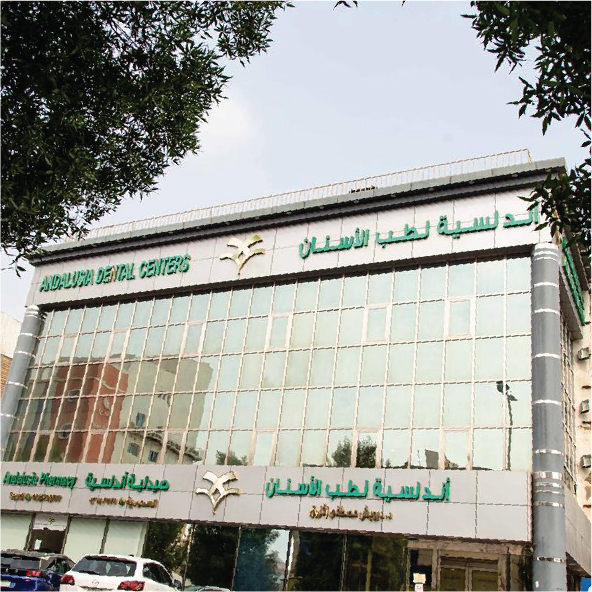 Andalusia Dental Centers 1989
The first Andalusia Dental Center was established in 1989 on Al Makaroona Street and rapidly became one of the leading specialized dental centers in Jeddah, followed in 2009 by Le Chateau Dental Center, which includes about 20 specialized clinics from Andalusia Dental Center and provides a wide variety of services (dentistry - oral surgery). - Periodontal treatment – Orthodontics. All clinics have the most up-to-date dental equipment and a room equipped to treat children under general anesthesia, and we always strive to stay ahead of the curve by introducing new equipment and technologies to provide the best possible care and sterilization.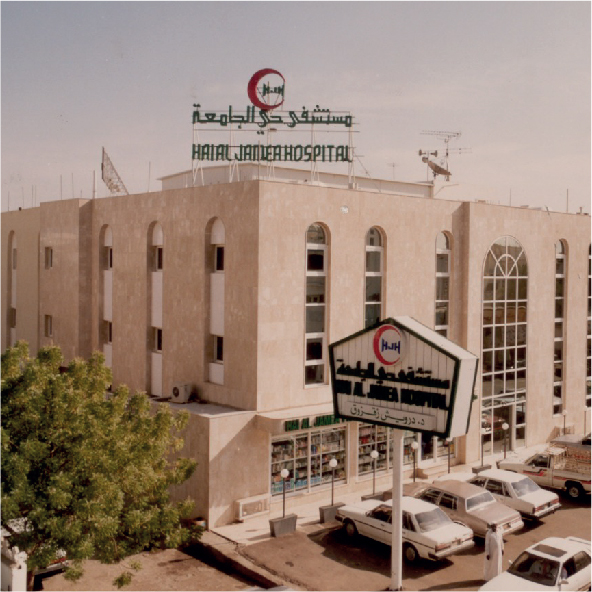 Andalusia Hai El Jamea Hospital 1984
Andalusia Hai Al Jamea Hospital in Jeddah was founded in 1984 by, Dr. Darwish Mustafa Zaqzouq, and has since become the leading provider of medical care in the Kingdom of Saudi Arabia. Within only two years, the hospital was able to earn our customers' trust, so the hospital capacity was doubled by increasing the number of beds, clinics, operating rooms, and delivery rooms. Our priority is to protect our patients' health and safety through ongoing development and the provision of the highest quality medical services.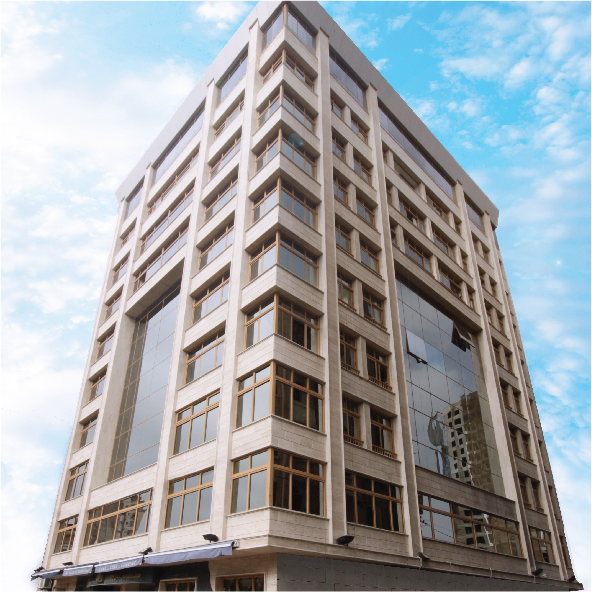 Andalusia Hospital, El Shalalat Branch, Alexandria, 2003
With an absolute passion for health care, our expansion was driven by reaching more patients and maintaining healthcare, Andalusia Hospital, El Shalalat was established, as our first hospital in Egypt in 2003. Our top priority is ensuring the health and safety of our patients and we keep striving to be the pioneers in medical organizations in the Middle East by raising service standards, utilizing the latest technology.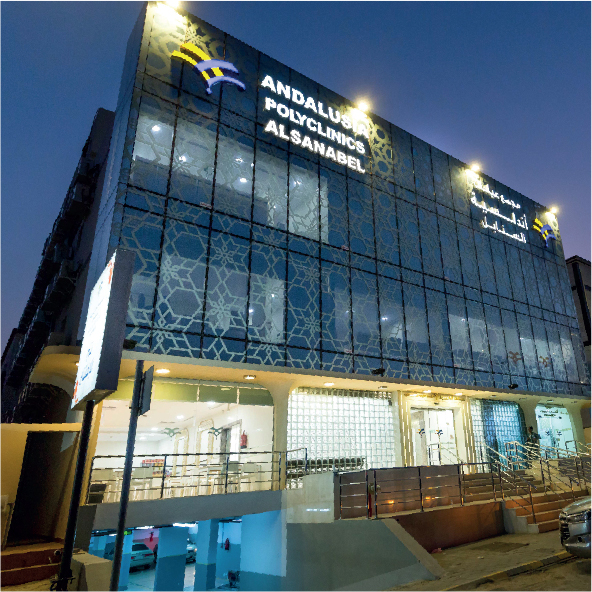 Family HealthAndalusia Family Health Clinics 2005 in Jeddah
Since its opening in 2005, Andalusia Family Health Clinics located in the Prince Fawaz neighborhood and Al-Sanabel had been featured by group of elite doctors in KSA and the latest medical technology, as well as a highly skilled medical staff that serves every member of the family and improves their wellness levels.
Maadi Andalusia Hospital 2009
In 2009, Maadi hospital was acquired by our group in Cairo, Egypt to continue our expansion plan in order to cure and serve patients we increased clinics number from seventeen to forty clinics, led by a group of experts for healthier lives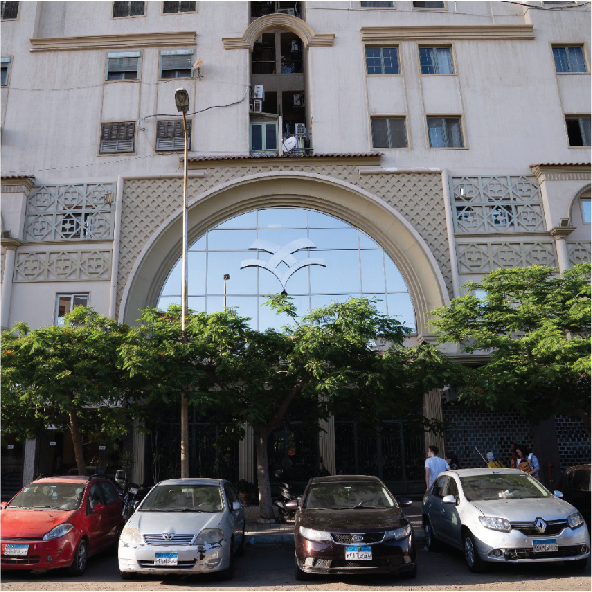 Andalusia Hospital Smouha Branch in Alexandria 2010
Continuing our expansion in Egypt, we established Andalusia Smouha Hospital in 2010 located in Alexandria, Egypt; aims to raise awareness of health safety by providing high-end and featured health services that meet our patient's aspirations.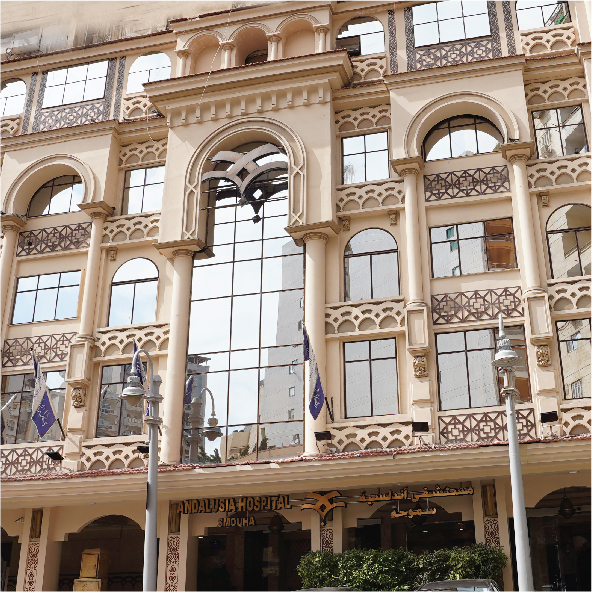 Andalusia Clinics, Antoniadis Branch 2017
Meeting our vision, Antoniadous Clinics established with twenty-two clinics covering different specialties.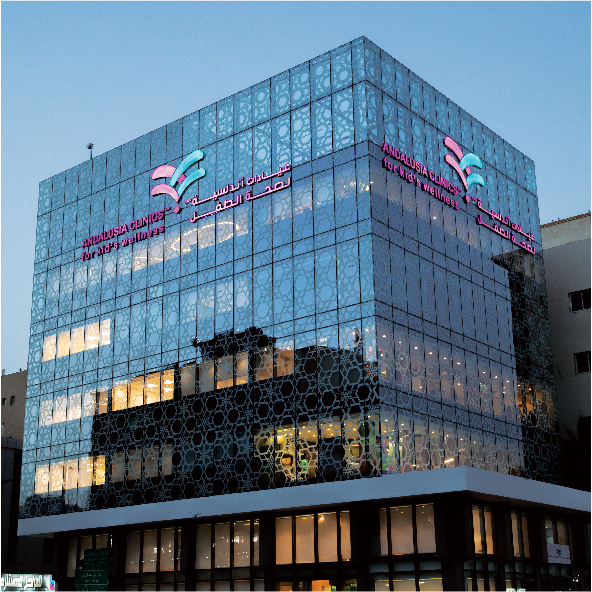 Andalusia Kids Wellness Center 2018
As we always claim for a better life, Andalusia Kids center was built in 2018, that specialized in covering all kids' wellness aspects starting from physical, and psychological health in an integrated journey of fun and entertainment. As we offer recreational and educational activities based on the most recent international learning technologies, such as the development of emotional intelligence skills in children and various developmental workshops.
Andalusia Ladies Wellness Center 2020
As we value women's health, we established a specialized center for Women's Health to be the first of its kind in Jeddah, designed innovatively to meet all women's needs in one location provides essential and luxurious services with the latest technologies and specialty experts.